New Zealand is a nation of small and medium businesses - how does that affect how we use social media in our marketing?
Because we have limited budget, time and expertise it means we have to be sure our efforts will be worth it. So for those who want to utilise social media in their marketing - what is the best way to get the biggest bang out of a small buck?
Here is the Wikipedia definition of social media:
...computer-mediated tools that allow people to create, share or exchange information, ideas, and pictures/videos in virtual communities and networks.
Which means any website or application that involves the 'user' sharing content as part of a community. It includes ideas, comments, images, videos, bookmarks and text.
Social media is a very diverse and complex topic, so we have only covered key points. There is a list of more in-depth articles and good reference sites at the end if you want to dig deeper.
Here are our top tips...
1. Prepare a foundation – starting with your website
Social activity should be supported by your website if you want to avoid posting meaningless updates that don't relate to your business.
So your website has to be ready:
Add a blog, image gallery or project section for content suitable to share that is updated on a regular basis. You want to encourage people to come back to your website, not lose them on Facebook. So where possible add content to the website, then link back to it on social sites.

Include commenting on blog posts or articles to encourage discussion

Add social sharing buttons. There's little point having content intended to engage if people can't share it. This does NOT mean having social sharing on every page. Seriously, who is going to tweet a link to opening hours or an About Us page?

Include 'Follow Us' or 'Like Us' icons and links – but not to social site's that are ghost towns.

Embed Twitter and Facebook status updates on the website if there is a lot of activity that can't or shouldn't live their natively, like conversations on Facebook.
Lack of website-social integration is one of the bigger issues we see. It means people get inconsistent or incomplete information depending on where they go. You don't want this to happen.
2. Focus on a small number of networks
There are a dizzying number of social media sites out there. Fortunately you don't need to be on every one of them.
Find the one(s) that your target audience uses. This can be a daunting task, especially with a new platform or application popping up every day!
There is no better way at finding out than from your target audience themselves. This can be done through a customer survey or by just asking. If you are going to use statistics, try and find New Zealand ones - not those for the US.
Start with one or two platforms to begin with until you've built up some insight into what works and what doesn't.
As a rough guide:
Instagram and Pinterest are great for companies that have access to lots of beautiful photography or products. Clothing, jewellery, photography spring to mind

Facebook, Google Plus and Twitter are great for businesses that generate unique content. Share industry leaders content and relevant news. This could be the first choice if you are a bit light on visual content or struggle to produce your own on a regular basis. These are the starters for most of our customers who have service based businesses.

Slideshare is a popular way of distributing material created for presentations. Turn your blog post into something more visual if you work as a consultant

Vine and YouTube are great for those with access to professional-level production equipment. Creativity and a sense of humor helps. You Tube is particularly good for businesses that lend themselves to DIY and How-To information, or regularly run events

LinkedIn – good for professionals or people that work with them. Business coaches and consultants come to mind. If your target audience are people who tend to work for corporates and/or are higher earners, this is the place to be

Foursquare and Yelp are location based networks. They help find local businesses that have bricks and mortar stores. Good for restaurants, dentists and hair dressers. We don't have any statistics on how these compare to say Localist, but we don't hear a lot about them from the businesses we know.
Demographics change across the networks so you'll need to know what your customer demographics are. There are also networks dedicated to niche industries and topics like DeviantArt and ReverbNation. Spend some time figuring out where exactly your audience hangs out.
Another way to find out which to focus on first is to go see what the competition is doing!
3. Have a content plan
If your business doesn't have a way to find or create great content then you will struggle to find things to share.
Content is at the core of much of social interaction, and it is central to social marketing efforts. A planned system for creating or finding and scheduling stuff to share will make it a lot easier - and make it someone's job to do so.
What is content? This can be in the form of blogs, videos, infographics or images:
Answers to Frequently Asked Questions

Tips and How-To's if your product or services appeals to the Do-it-yourself crowd

A picture of your latest product – accompanied with plenty of information on specs etc.

Recipes or cooking tips if you work with food

Images of your most recently completed projects. Good for the trades like builders, landscapers etc.

Industry news, myths and misconceptions

Statistics and research

Troubleshooting guides if you are in a technology driven industry

Answer customer service enquiries promptly if posted on social

Monitor your networks and industry news and participate in any conversations

Invite your followers to post there own images or reviews of your service

Ask questions

And of course special deals and new products
The list is endless!
Are you are already creating information for email newsletters or for other publications? Re-purpose this content so it is suitable for sharing.
Include a plan
A plan for what activities you will do on a weekly basis will keep everything moving along and happening on a regular basis. Remember to factor in time to:
Find or create content to share

Build your followers, connections and likes

Identify thought leaders, industry news sources and individual influencer's

Share your content across networks

Monitor networks for comments and mentions

Monitor what is effective – what gets the most shares, comments and likes?
Once you start, you will need to keep it up. There is little less effective than a social account or website blog that had a flurry of activity when first set up but is now dormant.
Content powers your social marketing, and it is critical for search engine optimisation (SEO). This makes your social networks even more important because they are a vital way to distribute your content and get it shared. And this matters for SEO.
As a bonus, it's a good way to test how interested people are in different topics.
4. Go beyond text. Visual assets engage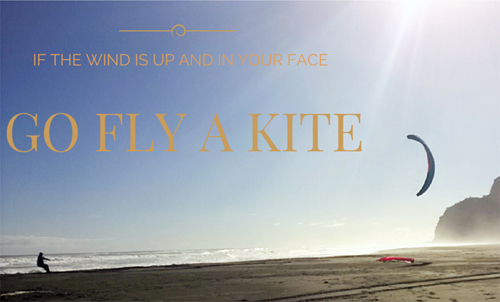 You know the saying "A picture paints a thousand words".
This applies to social content as well. It's one reason why infographics became all the rage for a while when they first appeared on the scene.
Is there a way to show someone using your product or service? Create images to help your audience imagine themselves using your products or services.
Properly optimised, images and video can appear in search results if someone searches for your target keywords.
Images are an effective way to say a lot quickly. For example if you have a panel-beating business, an image that shows a car before and after it has been repaired can say everything you need to in one go.
Video is another great way to communicate how you are unique while making highly useful content. Useful content gets shared, commented on and linked to.
For example, if technology is part of what you offer, How To videos for how to use the tool could be helpful. Or instructions for getting the most out of the product.
If you are a small business you'll need to work out what you can create video and images yourself at a low cost. But with most smart-phones having perfectly respectable cameras, it doesn't take much to take a couple of quick snaps of the latest project or product.
5. Run competitions and promotions to build an audience
A big challenge for small businesses is how to get enough followers, friends and likes. Without these, who will see all the amazing content that's been created?
Unfortunately it takes time and the tactics are different for different networks.
Competitions or free/special offers can attract a new audience. It also keeps existing followers interested, and encourages sharing. Facebook recently re-allowed promotions to be run on business pages. But the prize needs to be worth the effort expected by the participant, otherwise it won't work.
Amplify your social media message or promotion using Facebook, Twitter and LinkedIn's advertising platforms. They reportedly have lower success rates than something like Google Adwords but could still be a useful way to kick-start growth of follower numbers.
In some cases (like Twitter) if you follow people, they follow you back. Reach out to the people in your business card box to grow your LinkedIn connections.
A recent trip to a hospital ward, I saw a notice encouraging people to post about their experiences on Facebook. There was even an iPad available to do it right then and there!
Be patient - growing an audience takes time.
6. Share a mix of self promotion and add-value content.
On every social network, a mixture of promotional messages, user content and original stuff works best. A little bit of randomness can also help!
Self-promotion includes direct links to your website, product launches and news about the company.
Randomness can include funny photos, sayings and other content that is interesting and relevant. But don't make this too big a part of what gets posted as you risk being seen as irrelevant.
Don't use social media just to sell. There are many examples of Facebook pages that only have product launches or self promotional updates. Real estate agents we're looking at you!
This excellent post by locals Mosh gets into more into different types of content and which works better, along with some local examples.
7. Include links to your social networks - everywhere
Make sure your audience knows how to find you on social media. Mention it in ads and brochures. Have social links on your website, business cards, email signatures and anything else you distribute.
8. Test and measure, test and measure
It could take a while before you know which platform is going to be the best.
So, you'll need to experiment a bit and test different approaches. And to know what works you will need to keep an eye on metrics such as likes, shares or actions. Most platforms have some kind of reporting. You need to see which post on Facebook got the most comments (for example) or shared links got the most clicks.
If you aren't getting results try experimenting with your content:
Different times

Different variations of your content

Different images

Different calls to action
Don't measure success just by the number of followers or likes you have – these won't lead to sales unless they do something!
9. To do social you have to be social
The only way you are really going to become comfortable with social media is if you are there too.
You need to be part of your community if you are going to keep up with the latest hashtag or meme. Your audience will engage with you much more if you reply to comments and follow up on mentions.
Set aside some time each day to read your twitter feeds, follow who is influential and to find people in your target audience. Like or follow the experts and industry leaders so you are up to date with the latest trends.
Share other people's content – this can be a great way to connect with people who are influential in your industry.
Reply and engage in the conversation – social media is not a soap box for you to orate only on your business or interests. Comment on other people's posts and make sure you reply to those who share your content or comment in some way.
There are also some basic etiquette rules you need to follow but it's not that different to networking in person. Be polite. Show respect. Be genuine.
If you don't want to or don't have time, find an employee and make them the spokesperson. Best it be someone who already deals with customers on a regular basis or who is involved in marketing - not just the youngest member of the team!
How often should you post updates? This post suggests:
Post to Twitter at least 5 times a day.

Post to Facebook five to 10 times per week.

Post to LinkedIn once per day. (20 times per month)

Monitor and reply to customers comments constantly
10. Make it part of your process
To be successful, social needs to be part of your:
Recruitment
Measurement and reporting
Content creation
Sales and marketing
After-sales customer service
Look at each of these areas and incorporate the social aspect in each one.
11. Use Tools to help
Once you have begun down the social path, you will find that you need tools to help you manage the content creation and sharing process.
Along with a content plan or calendar, these tools can help:
12. Keep at it!
When your business enters the social media space, you're building a relationship with your audience. Don't disappear on them – think of it as a marathon, not a sprint.
At the end of the day, this is about growing the business. Don't lose sight of that as your company increases your social presence.
Ask yourself some fundamental questions: Whose attention am we looking for? What do we want them to do? What result am we looking for? What is the best way to achieve it?
And then just get started.
Useful Links, sites and Resources
General
Articles about Facebook
Articles about Twitter
Articles about LinkedIn
Articles about the others
Blogs about social media fails – even the big boys get it wrong sometimes:
Good reference sites about social media if you want to go really crazy: