Essentee Blog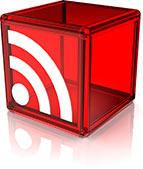 Web design and management articles, guides and even the occasional rant.
We all know that having a website for your business is critical. But there's no point if no one visits it!
Attracting visitors (aka traffic) is a task that takes up the majority of the time and attention of most webmasters (and mistresses!) and can be a huge challenge if you don't know where to start.
Making it harder is the fact that any old traffic isn't good enough – it needs to be the kind of visitor that has a good chance of taking you up on your offer of goods or services. And one important group are those that are physically close to you.
Continue reading